We are in...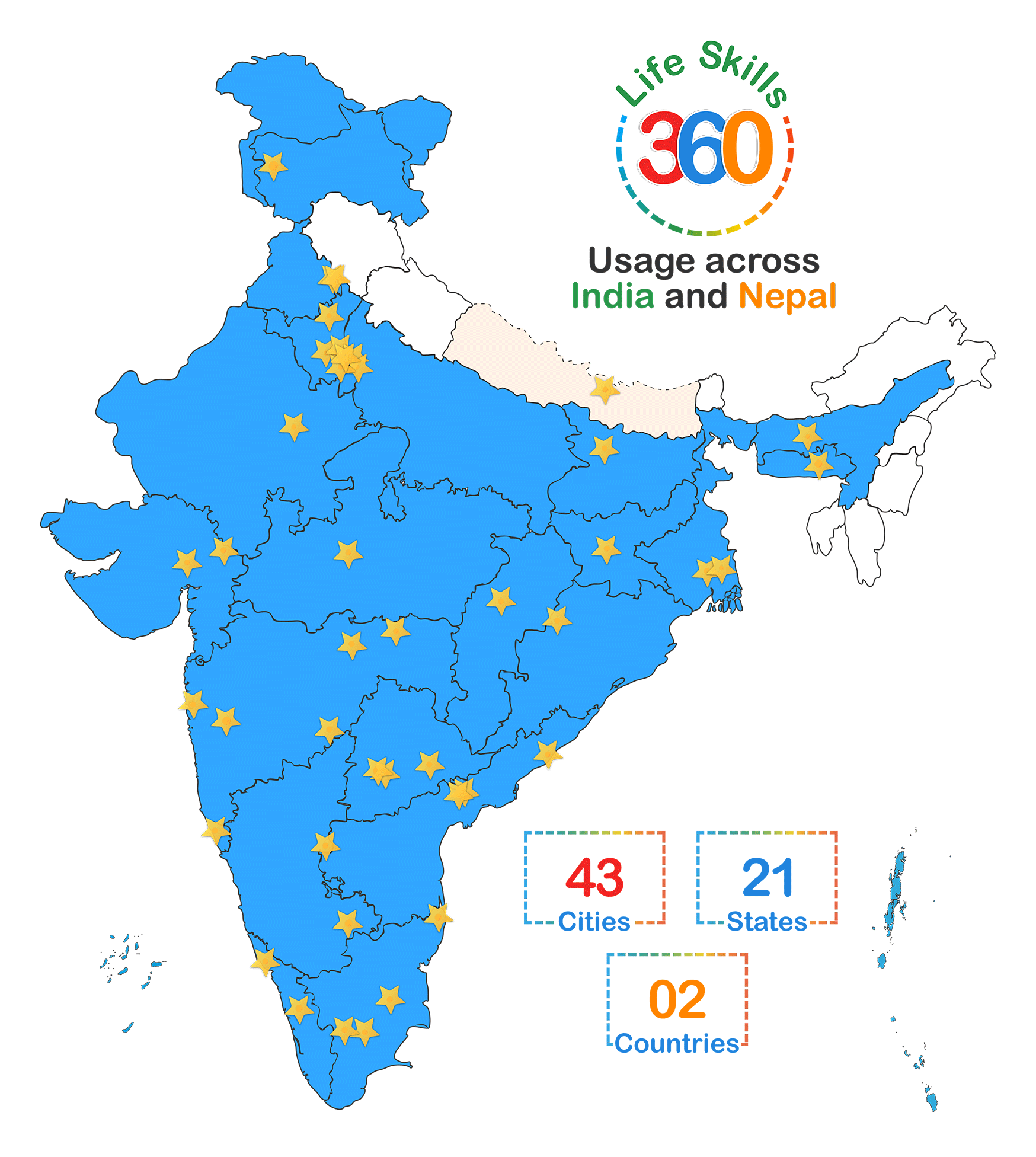 ---
Videos
---
Customer Speak
---
Student Ambassador Program

One of the motivating factors for introducing Life Skills 360 into school curriculum is to engage students and to create awareness amongst them about essential skills. Based on interactions with thousands of students around the country, it has been observed that some students take to our content much more than the rest.

Our Student Ambassador Program is a unique program wherein enthusiastic and highly-participative students within classrooms are identified as Student Ambassadors for Life Skills 360. The identification process includes gauging the students' understanding of the topics, their ability to think further about the topics, their enthusiasm in helping out their fellow students understand the topics by enacting plays, skits and such methods. Selected students are awarded a Certificate and a Memorabilia as a token of appreciation and encouragement.

---
Trainer Certification Program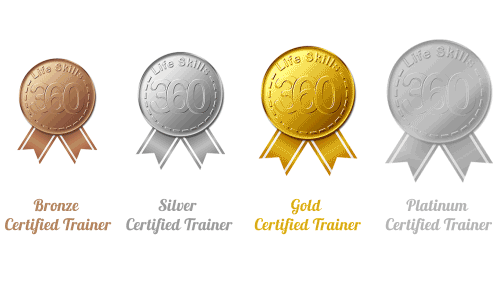 When our Life Skills 360 content is in the hands of 'right' set of trainers, the efficacy of the Life Skills 360 Program within schools increases manifold. Our aim is to ensure that the content is taught in a way the students understand and appreciate it the most. As part of this effort, our 'Trainer Certification Program' enables Trainers to learn and/or improve their pedagogy of imparting Life Skills using our curriculum content. A detailed and structured approach to the Certification Program ensures the Certified Trainers are equipped to impart our content to students in the most efficient and effective manner.